Growing beans indoors is relatively easy because beans are resilient and not hard to grow.  All they need is some light, warmth, and water to get started, and as long as you keep that going, the plant will be fine. 
Growing beans indoors is possible in several ways: bean seeds can be planted in a plastic bag, a cup, a raised bed, or in pots. Beans need the soil temperature between 60 – 75 degrees for best germination. Ideally, bean plants require 6-8 hours of light per day, & well-drained soil.
There are several reasons to grow beans indoors, and these plants are amiable to indoor environments. Bean plants produce beans and are attractive plants and add to the decor of any house.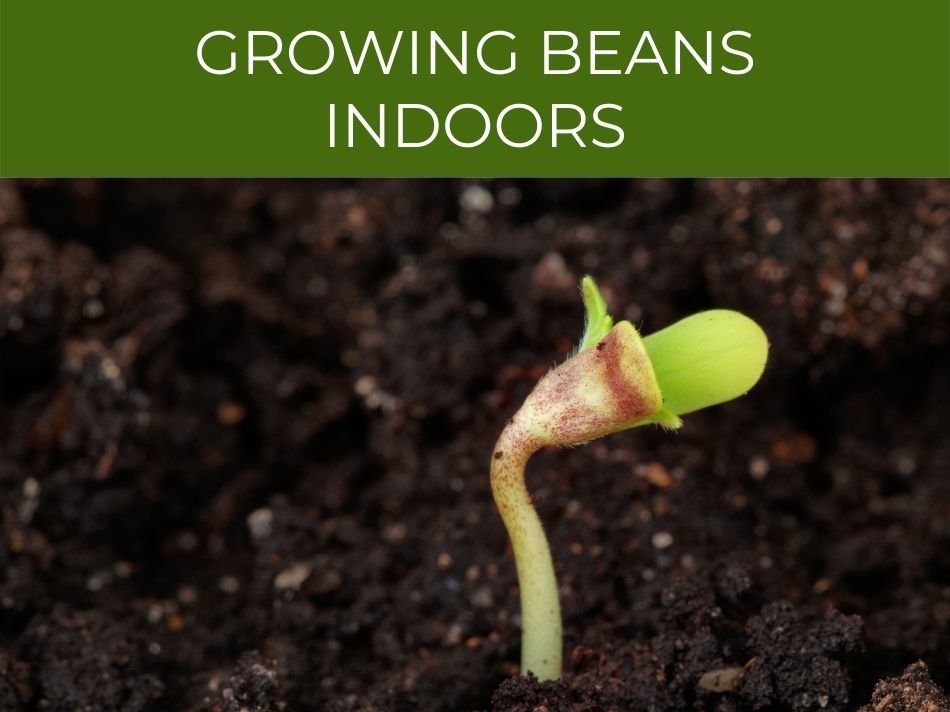 Growing beans indoors
Beans are one of the easiest crops to grow, though they do need some care. Beans grow indoors just as well as they do outdoors, as long as they have light, soil, and water. It does not even have to be sunlight. While they are resilient, there are certain conditions that have to be met.
Beans can grow indoors in a cup, a pot, in a bag, or almost in any container. With water and soil temperatures of about 70, beans will start to germinate in 5 – 9 days. It takes between 50 and 75 days for beans to be ready to harvest. 
While beans do not have to have ideal conditions, they do have some needs that can slow or stop growth. Beans need warm soil, or at least 70 degrees if grown outside of the soil. They need plenty of water and some light. Other than that, they do not need much maintenance.
Check out the complete article on the life cycle of a bean plant.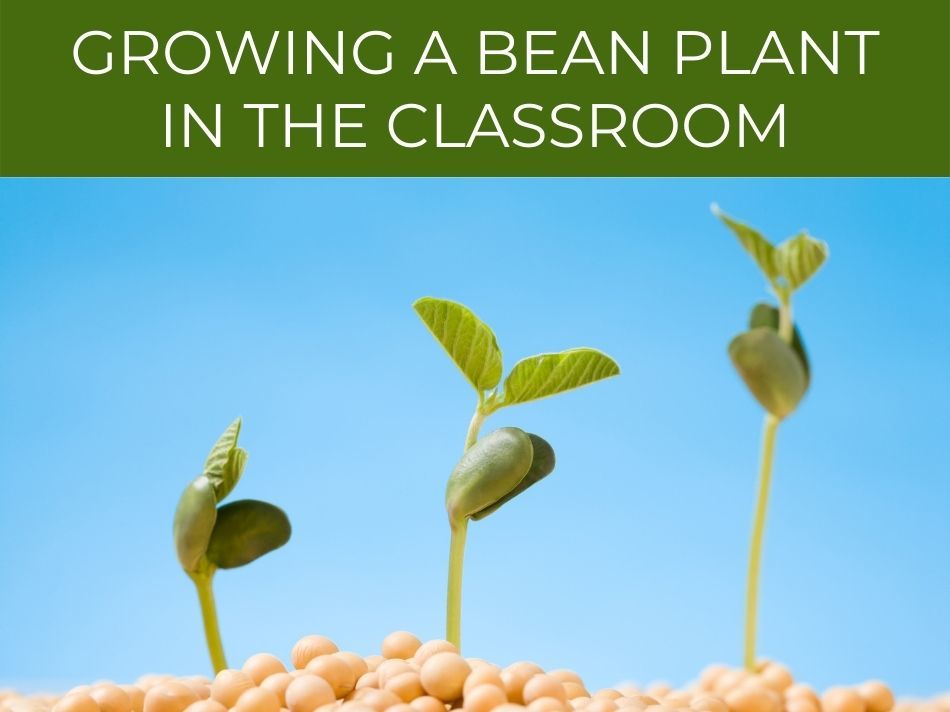 Growing a bean plant in the classroom
Because beans adapt well and grow fast, they are ideal for the classroom. Beans are a logical choice and one that is often made by teachers. There are several varieties of beans that will work, and you may use bush beans or pole beans just as easily.
You can grow the bean from a seed to a plant that produces seeds. Start with seeds in a plastic bag, with a little water in them. In 2 weeks, transfer them to individual cups, or to some other soil container.  From there, students can watch the plant grow daily as they keep it watered.
You will need plastic bags, paper cups and plates, paper towels, a spray bottle, and some potting soil. You can put the bean seeds in a plastic bag taped to a wall, and move them to the soil when ready.  Lima beans and kidney beans are popular choices, as well as green beans for these projects.
See the complete article on how beans grow.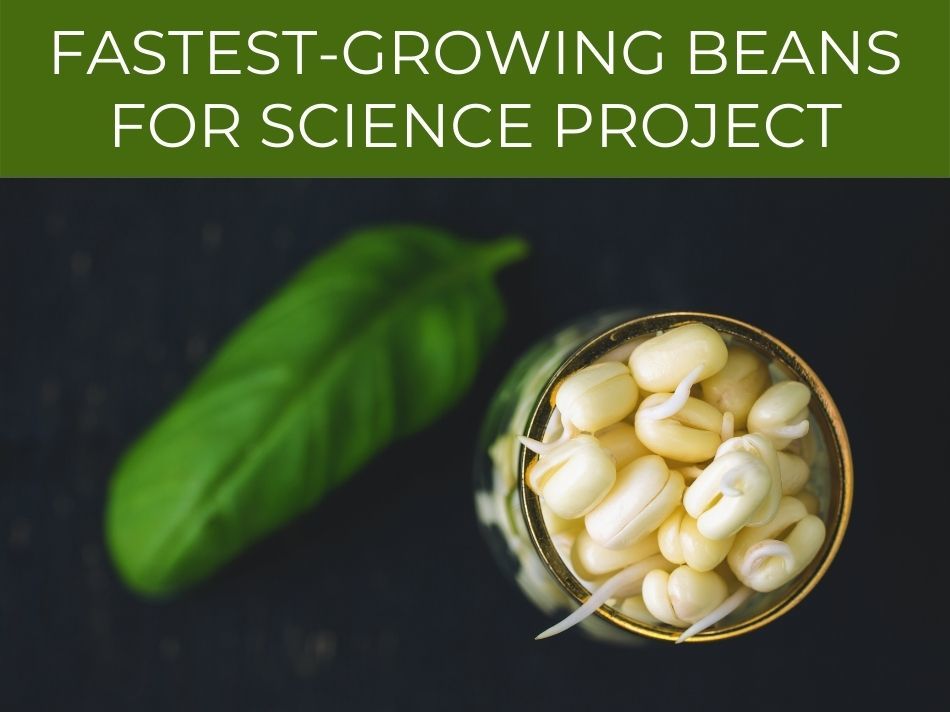 Fastest-growing beans for science project
Even the fastest-growing beans will take a couple of months to start producing beans. Depending on the age group, it can be hard to keep students' attention on one project that long, so it is a good idea to get the fastest growing beans you can.
Soaking beans 12-24 hours before planting will speed up the germination process.  Bush beans are the fastest-growing beans and can be harvested in about 48 days. Beans are the fastest-growing vegetable, so they are ideal for a science project.
Bush bean varieties are a good choice as they develop faster than other beans. Bush beans can be ready in 48 days but may take 57. Pole beans may take 65-70 days to develop. That may seem like a long time, but keep in mind that is faster than most vegetables.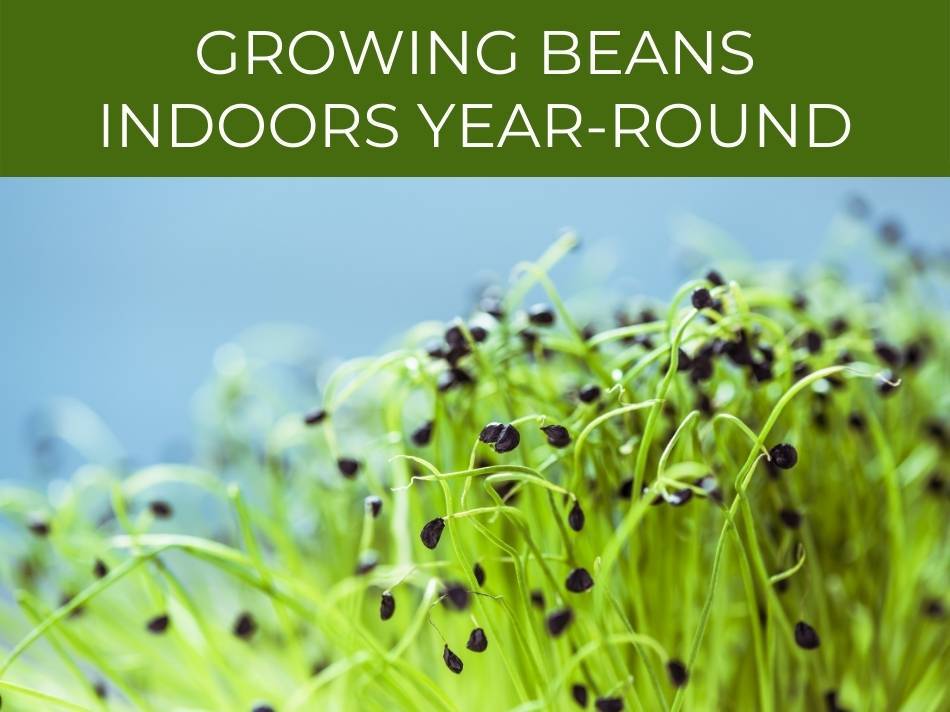 Growing beans indoors year-round
Beans could be considered a recyclable plant, even though they are biennial plants that do not last all year. Beans grow faster than most vegetables, and other than the basics, do not need a lot of care. You could save beans from your crop, dry them, and plant them to start a new crop.
Beans can be planted indoors anytime because you can control when they germinate. Plant them in good quality soil, add plenty of water, make sure they stay warm and have some light, and in 45-75 days you will have beans ready to harvest.
You could have fresh beans to eat all year long by planting some about every two weeks. You would need a lot of space, but it could be done. Seeds are activated by warmth and water, regardless of when that happens.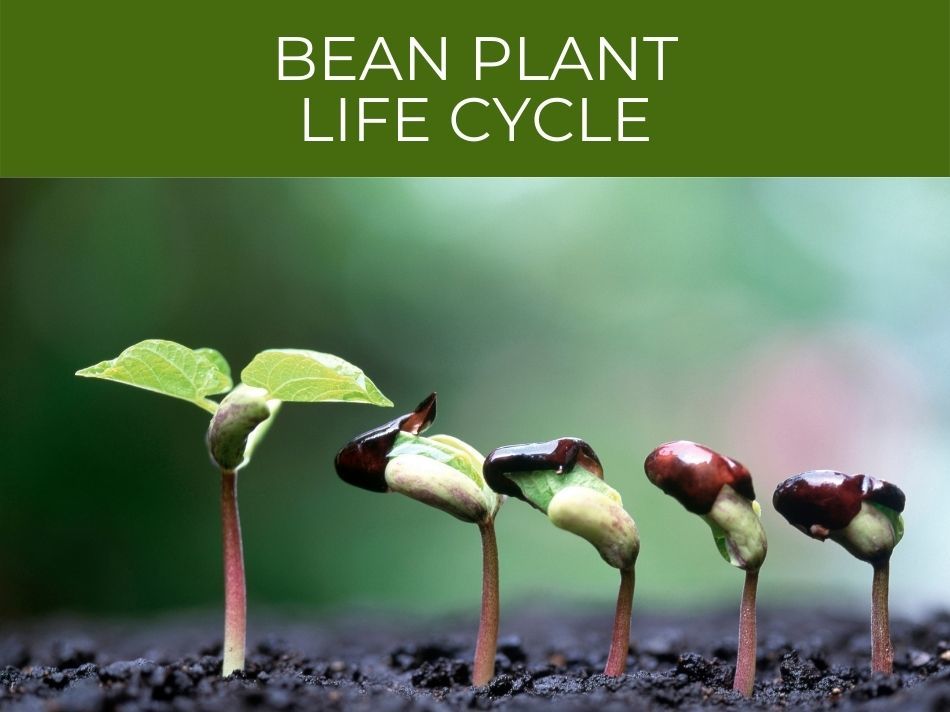 Bean plant life cycle
Bean plants are biennials, meaning their life cycle is two years or two full seasons.  The beans are germinated, grow into plants, and produce beans the first year. The plant dies after the second year. By saving a few seeds, you could keep a plant going forever.
There are five stages to the life cycle of a bean. It starts as a seed and becomes a sprout and then a full-grown plant. The bean plant then flowers and produces fruit (or beans) which become seeds. 
You have a lot of control over the cycle. You may soak the beans to speed up the early process. Keep in mind that we harvest beans and eat them before the seeds are finished growing. To let a seed mature, let it stay in the pod until it drops out as a seed with a hard shell.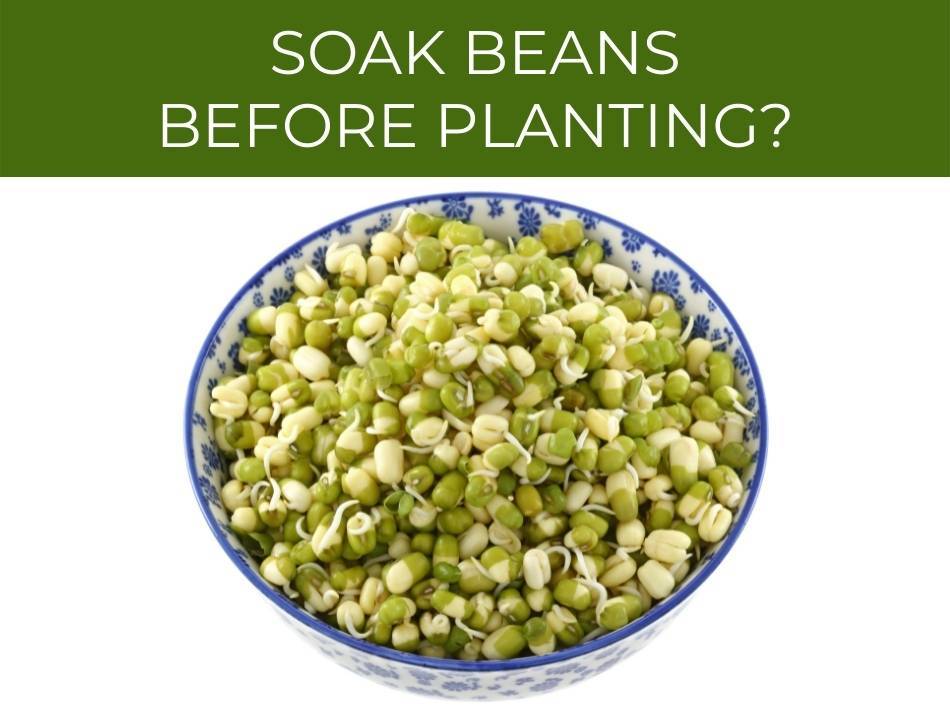 Soak beans before planting?
Whether you should soak beans before planting depends on how fast you want them to grow. Beans germinate when water breaks through the surface of the seed and "wakes up" what is inside the seed. There are pros and cons to both.  
Soaking beans makes them germinate much faster, so the growth cycle is shortened. Beans should be soaked between 10 and 24 hours. Even a short period can help, and if you don't, you should give them plenty of water when planted.
Some seeds will fail to germinate when you soak them, and that is a downside that makes some people argue against the process.  You can also oversoak them, or have the water too cold or too warm, so there is some risk involved.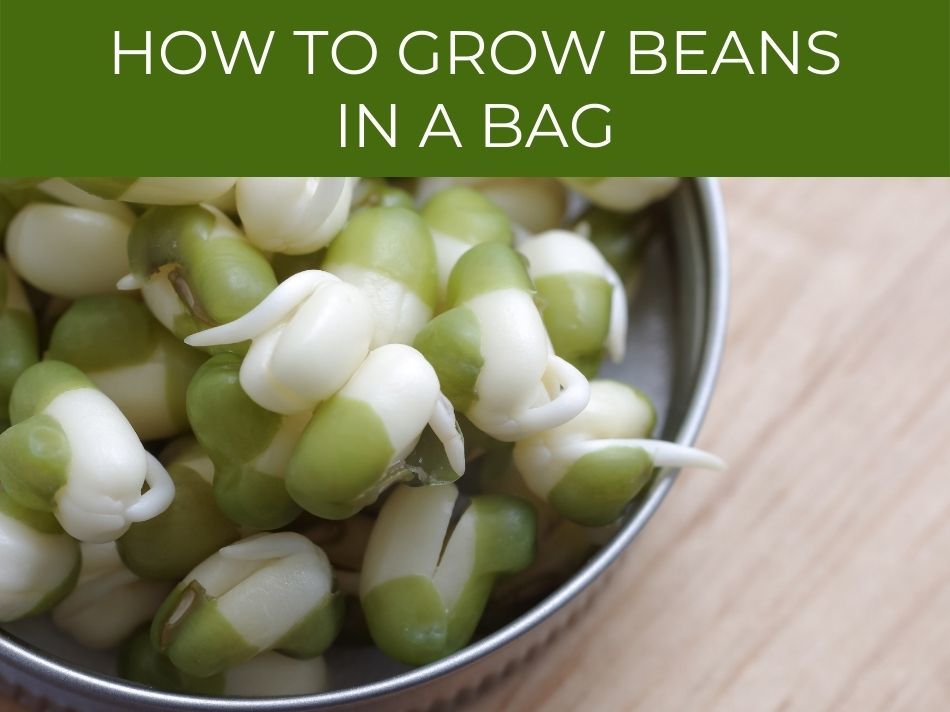 How to grow beans in a bag
Growing beans in a bag is a great way to let children see the growth cycle of a plant from the seed stage. Use a plastic bag with a little water. The seed will start to sprout in just a few days, and in about two weeks you have a small plant that can be transferred.
To grow beans in a bag, place some beans in a plastic bag with a little water. Hang these on a wall where they will get light and stay warm. From there, all you do is watch the development of the germination process.
Growing beans in a bag is a great visual learning aid in school. It gives students a chance to see how a seed develops into a seedling, and then into a plant.  This seedling would have to be transferred at some point to a more permanent environment.
See the full article & instructions on how to grow beans in a bag.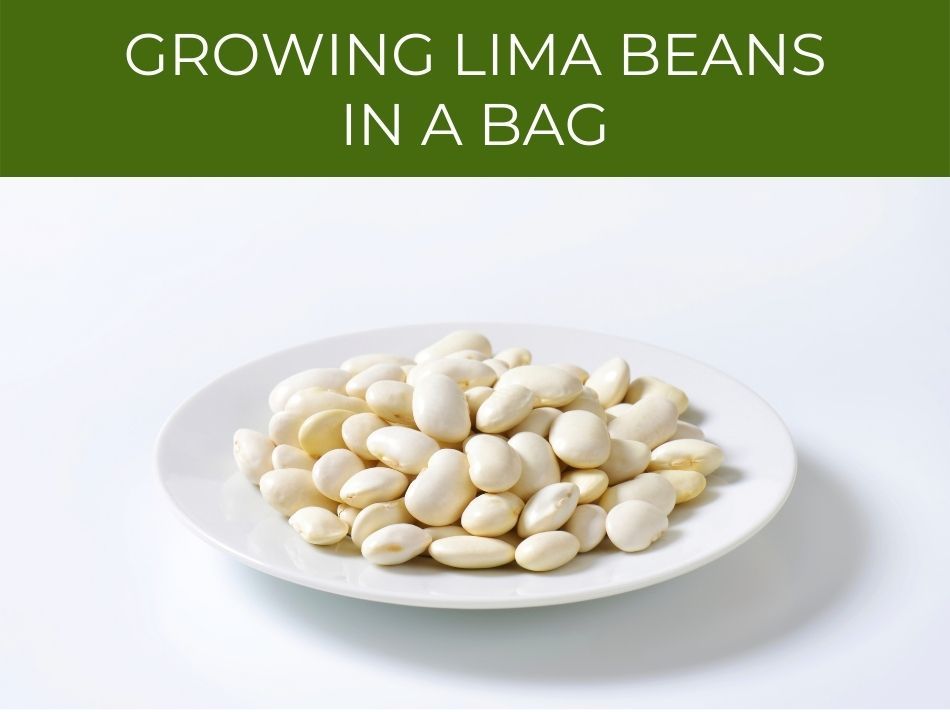 Growing lima beans in a bag
Lima beans are a popular choice for teachers when they need to teach about the life cycle of plants. Beans grow faster than almost any vegetable, and lima beans are one of the fastest-growing beans. They germinate easily as well, making them a good choice.
Growing Lima beans in a bag like any other bean. Put some water in a plastic bag, tape the bag to a wall that has a good amount of light, and watch the seedling develop.
Beans in a bag is a great teaching tool. To speed up the process, even more, you could soak the beans for less than 24 hours. Lima beans also germinate more easily, and fewer of them fail to germinate as some other types of beans do.