If you're thinking about building a greenhouse, you likely have some idea of what you want it to look like, what materials you want to use, and where you'll set it up. But have you checked with your county's building and zoning departments to see if you need permits? This is one step many gardeners don't think of in the early stages of building, and it's an important one to check off the list early in order to avoid unnecessary stress.
A planning permit for a greenhouse typically depends on: your local building & zoning laws (which vary widely), your greenhouse design (whether it has a permanent foundation), location (how close it is to property lines), & size. Talk to your zoning department BEFORE you build a greenhouse.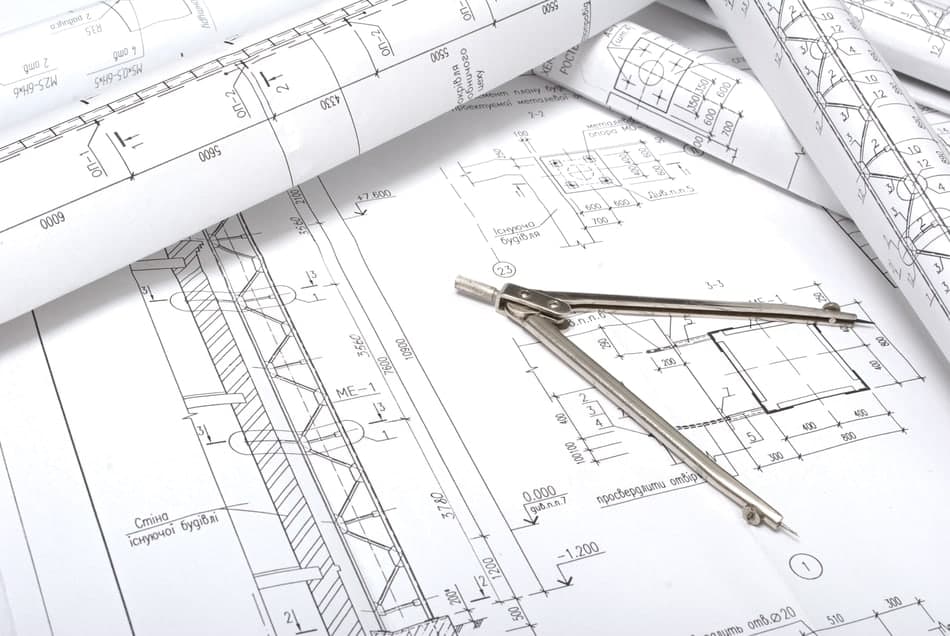 What if you DON'T get a permit for your greenhouse?
Just like everything we'll discuss throughout this post, the results of getting caught without a permit can vary widely.
The most common way people are caught without a permit is neighbor complaints.
These complaints can result in negative relationships with your neighbors at best and could go as far as a court case at worst.
Talking with your neighbors before you build and also talking with building and zoning officers can save you a huge headache, even if you don't end up needing a permit.
You could also be fined by the city or county for violating building or zoning codes.
This, again, will depend directly on where you live and what kinds of laws are in place.
The great news about contacting your building and zoning departments is that you won't have to worry about this at all.
They'll either tell you that you're in the clear and can start building without a permit.
Or, they'll help you get the permits you need and make sure your plans for your greenhouse comply with all necessary codes.
Getting Started
You may not need any permits to build your greenhouse, but it's a good idea to check.
Before you contact the corresponding departments, you should have at least a rough idea of what you want your greenhouse to look like.
This way, when you call or set up a meeting to go over your plans, the county will be able to tell you more easily what permits, if any, you'll need.
Make some sketches to decide approximately how big you want your greenhouse to be.
Decide where you'd like to put it. Have a list of materials you think you'll use.
Make sure you know what your electrical and plumbing systems to look like as well.
Zoning and building departments may require diagrams of these to make sure your energy use is acceptable and safe.
Keep in mind that these plans shouldn't be set in stone (pun intended), because you may have to adapt them according to building codes in your area.
If you plan to build your greenhouse close to a neighbor's property, you can save yourself some time by asking their permission before you contact the zoning and building departments.
If you have your neighbors' approval, this will save you a lot of stress in the long run.
If you don't, this doesn't necessarily mean you won't be able to get a permit.
However, if you don't have approval from your neighbors and your greenhouse extends beyond the legal lot lines, you'll have a hard time getting a permit.
What if I'm only changing an existing greenhouse?
Keep in mind that permitting doesn't just apply to new structures. You may also need permits if you're changing the design of a greenhouse you've already built.
Zoning and building codes may have changed since you built your greenhouse.
Or, the changes you want to make may require permitting due to size, safety, aesthetics, or a host of other reasons.
Demolition can require permitting due to noise level and safety regulations.
So, even if you're not looking to build something entirely new, it's best to check in with these departments.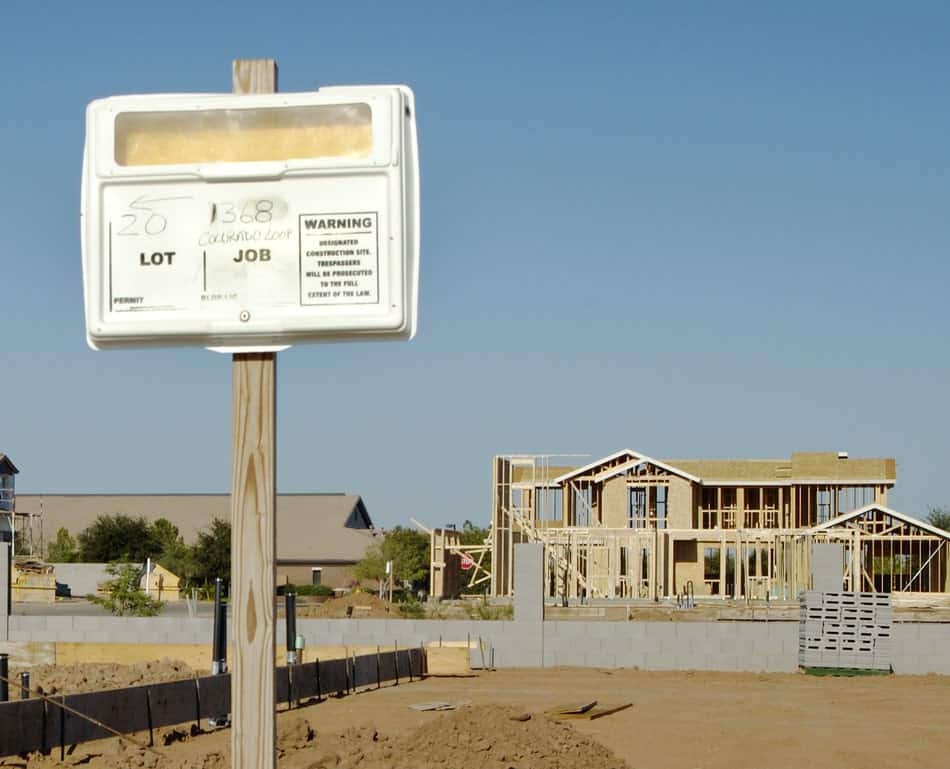 Is your greenhouse a temporary or permanent structure?
If you're looking to avoid permitting, you could explore a hoop house or another temporary structure.
This means that you'd use the greenhouse for the winter months to protect your plants and then you'd take it down during the warmer months.
If you don't want to use your greenhouse year-round, this is an option that will likely work well for you, and you won't need a permit. 
This allows you to avoid all the red tape, but it also may not be what you're looking for.
If you're thinking you want a permanent structure, contacting your county is the way to go.
A permanent structure is sturdier and built to withstand more weather and wear-and-tear than a temporary structure will.
Your permanent structure will have a foundation laid, a sturdy frame, and will likely be covered with hardier materials.
If you live somewhere with severe weather, you'll probably get more bang for your buck with a permanent structure.
This may mean getting a permit, but we'll discuss this more below—obtaining permits is a relatively easy process!
Checking in With Your County
Building a greenhouse is similar to most other things related to gardening: what you do depends hugely on where you live.
In this case, the permits you'll need and the rules you'll be expected to follow will vary based on your county and city codes.
If you live in a rural area, you likely won't need permits at all, but make sure you check in anyway!
If you live in a city or a suburb, you'll probably need at least one permit.
If you do live in a city or a suburb and you've ever tried to make changes to your house–even something as simple as painting the exterior–you've probably run into this before.
The good news is that you may find you don't need permits either!
It's really all about where you live and what you plan to do.
You can find information online through your county's zoning and building departments.
Or, you can call the departments to ask specific questions about your plans.
If you do end up needing permits, they'll likely be building permits, zoning permits, or both.
Don't let this deter you!
The county has these rules in place to keep you and your family safe, and in general, the permitting process is relatively easy.
Zoning Permits
The first permit you should look into is a zoning permit.
These dictate where your greenhouse can be built on your property and also any size requirements or restrictions.
In general, the larger the greenhouse, especially compared with the size of your yard, the more likely you'll need a permit.
Again, though, don't let this get in your way!
Your county may also have requirements about the number of buildings you can have on your property, not including your house.
This could be things like sheds, chicken coops, or other animal shelters that are permanent.
It's good to check with the zoning department before you check with the building department, because you may not need a building permit after you complete a zoning permit.
The zoning official helping you will be able to guide you through this and connect you with the building department should you need one of those also.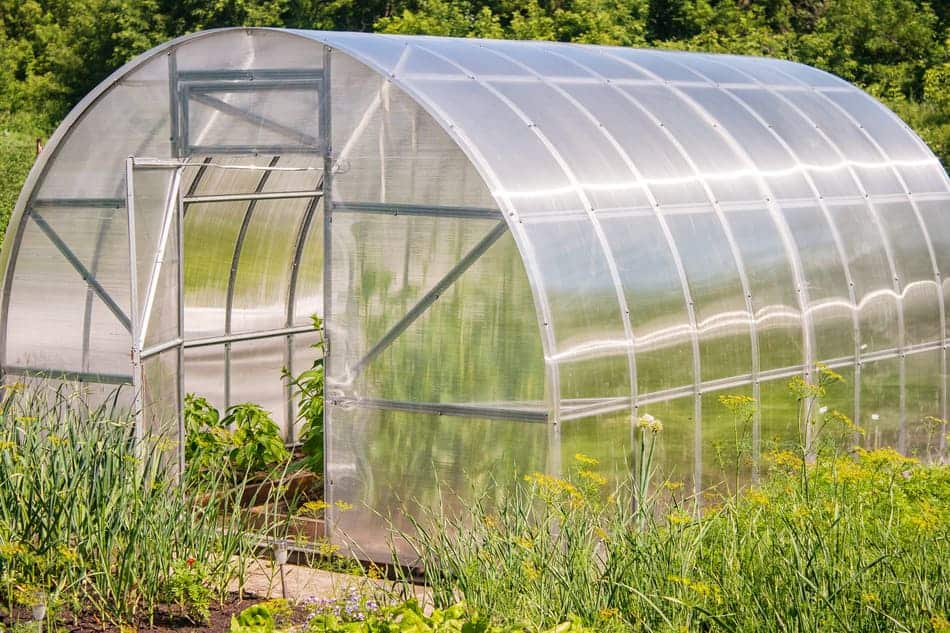 Building Permits
Building permits are exactly what they sound like: they cover the looks of the building and the materials used to build it.
Depending on where you live, there may be requirements regarding the building's appearance.
This could include being allowed to use certain materials or colors, similarly to getting permission to paint your home!
That being said, requirements about materials usually have to do with the weather in your area rather than the appearance.
There may be specific requirements about the weight-bearing abilities of your materials depending on how much heavy snowfall you see in a given year.
The building department officers will want to make sure you're using materials that can withstand the weather in your area and keep you, your family, and your neighbors safe.
Another factor to consider is whether your greenhouse will be a standalone structure or whether you're planning to attach it to your home.
In some counties, attached greenhouses will require a specific permit because the county considers an attached greenhouse to be an addition on your home.
Depending on the size and proximity of your neighbors, this permitting process will typically look into how this addition would affect the houses around yours.
No matter what type of greenhouse you're thinking of building, checking in with the zoning and building departments in your county will help you figure out what's safest and best for you.
The officers are there to help you and will make this process easy for you!
The only thing to remember is that many permits come through these offices, and it's best to give yourself time because you may have to wait a few months to get approval.
If you've planned ahead and prepared drafts of your designs, this process shouldn't be a difficult one!
Related Questions
What other structures on my property require permits?
Unfortunately, there isn't an easy answer to this—like most things, it depends on where you live and the size and specifics of your structure!
Generally, additions to your home that are attached (adding an extra room, expanding the perimeter, etc.) will require a permit.
Sometimes, things like sheds will also require permits.
A good rule is that if your neighbors can see the structure and it changes their living situation in some way, like blocking light or getting close to their property line, it likely requires a permit.
The best thing you can do is check with those building and zoning departments!
Is a greenhouse considered a permanent structure?
Again, this depends! A permanent structure just means that you won't remove it regularly, so if you're thinking you want a greenhouse year-round, you'll likely be building a permanent structure.
If you're thinking of using a greenhouse only in the winter and don't experience heavy winter weather, you could build a temporary model.
Can I get help with permitting?
Absolutely! The officers at the zoning and building departments are there specifically to help you.
Even someone with lots of experience reading permit materials would likely need some help.
The months leading up to summer are busy for these departments since most building happens during warmer months, but even then, getting permits for your greenhouse or getting information is pretty easy.